Hot Honey
Regular price
Sale price
$13.50
Unit price
per
Sale
Temporarily Out of Stock
Our raw, unfiltered honey infused with Arbol peppers is a little sweet with a little heat. 
Also known as "liquid gold," our raw, unfiltered honey is made in the sunny, salty Lowcountry of South Carolina.
Hand-harvested from bees raised on the banks of the Edisto River in the Lowcountry of South Carolina.
8 ounces
Hot Honey
Ingredients: Raw Honey, Organic Arbol Peppers
Do not feed honey products to infants under 1 year of age.
About Edisto Gold Honey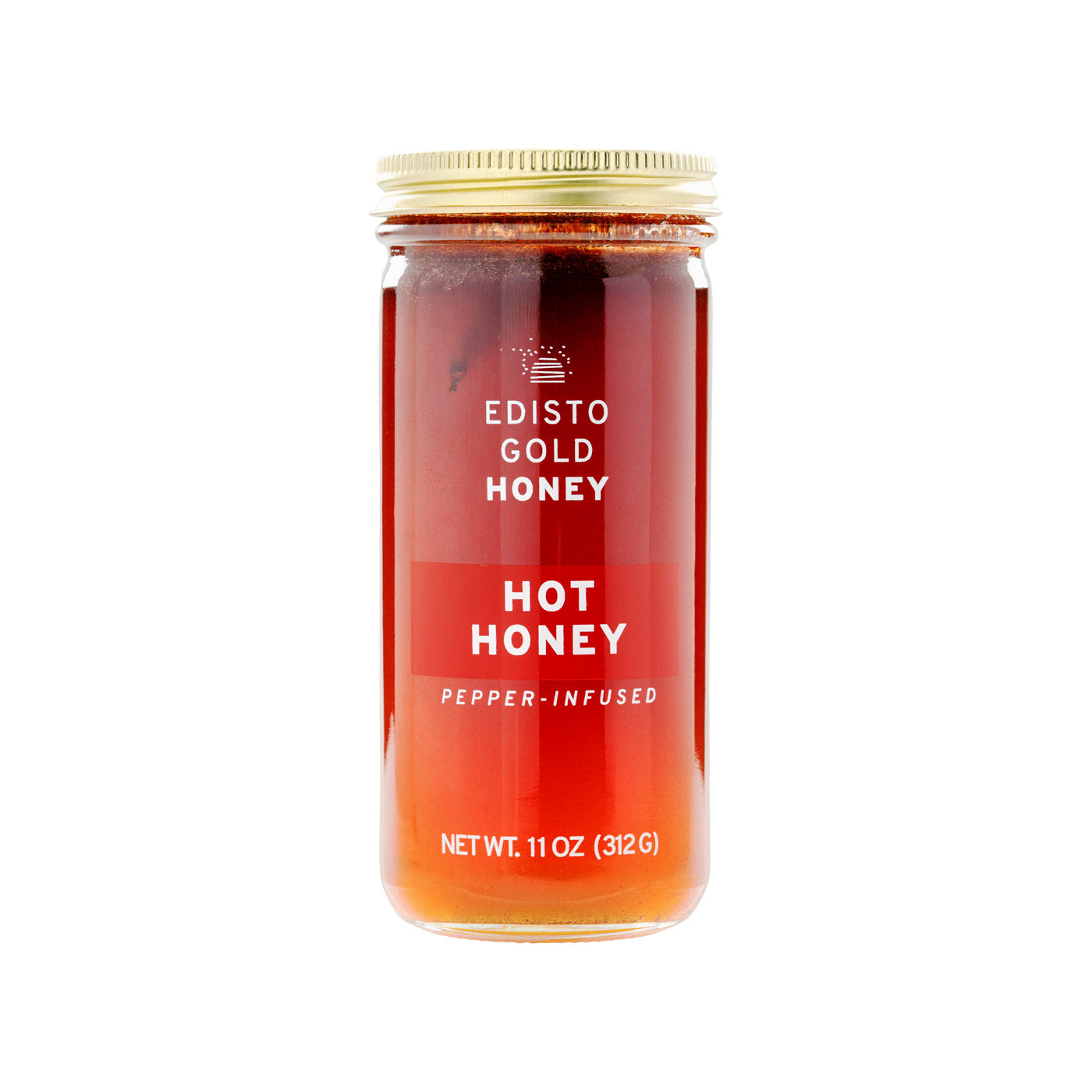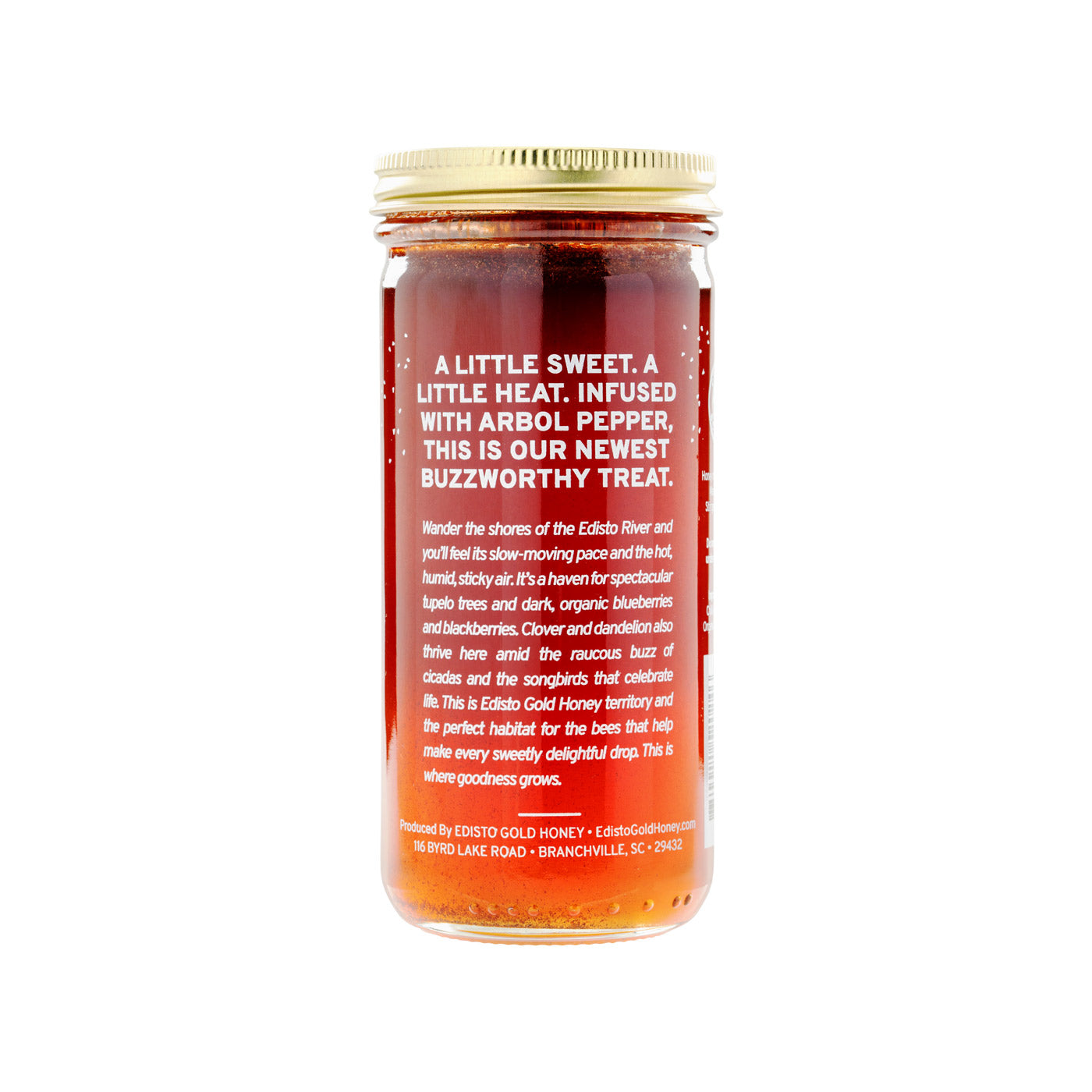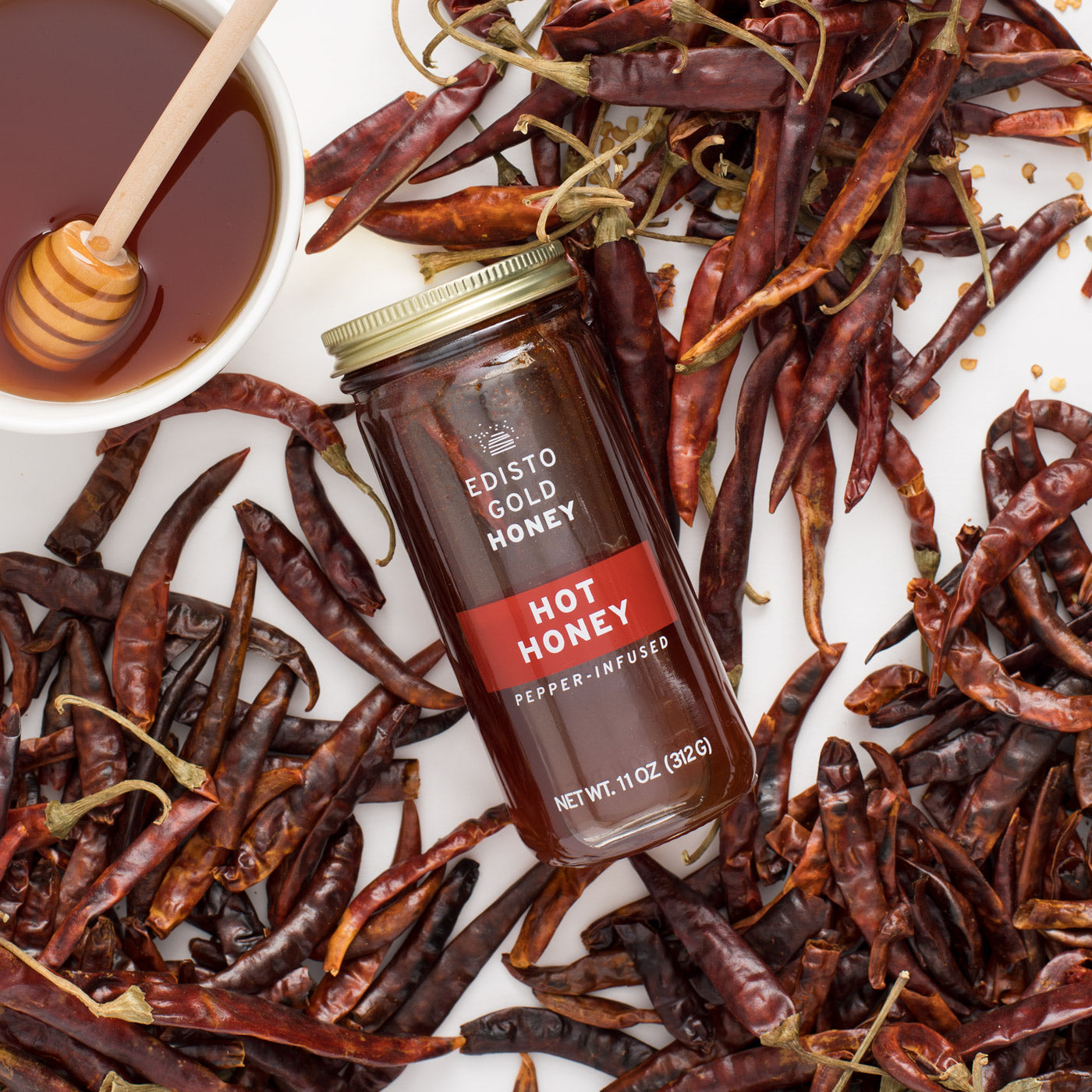 About Us
It all began with one beekeeper, two farmers, and a few hives… this was the humble start of Edisto Gold Honey. Today, we have hundreds of hives, work hand-to-hand with five different farms, provide pollination services, and offer bee rescues while caring for one of nature's most invaluable species, the honeybee. Humility, however, is still a part of our culture, as we really have the bees and the natural bounty of the Lowcountry to thank.

We are passionate about keeping the Lowcountry buzzing with our most-essential pollinators and keeping certified SC honey in the hands of our customers. With this in mind, we work hard every day to protect our bees and provide them with the best possible circumstances to be successful. In return, they provide us with "Lowcountry Liquid Gold," and we have the privilege of sharing that with you.